Sponsorship Registration For FLOAT 2024
The link for registration will be available starting on Monday, February 13th.
PLEASE REVIEW THIS INFORMATION BEFORE COMPLETING YOUR PAYMENT FOR FLOAT 2024
Thank you for taking the time to consider being a formal sponsor at FLOAT 2024. Events like FLOAT are not possible without support like yours, so we cannot thank you enough for helping make such an impact on so many lives and businesses with your generosity.
You are just a few short minutes away from officially marketing your company at FLOAT 2024 in Chicago, Illinois….and we couldn't be more excited that you've decided to join us!
Before we ask you to click through to our registration system, we do need you to review a few things so there are no surprises later…because we don't want you to say we never told you….
1. A "sponsor" is defined as anyone supporting a service provided by FLOAT through a financial contribution. Starting in 2024, there is now a difference between a "sponsor" and a "vendor"; a "vendor" is considered a marketer working at FLOAT whereas a "sponsor" is considered a benefactor involved in FLOAT.
2. FLOAT Sponsors are granted educational access to the convention, and are entitled to all educational benefits included, such as the ability to take general classes and receiving a complimentary copy of the Academic FLOATBook as well as access to all social events and the Designers Award Gala. Starting in 2024, vendors do not receive educational access with their booth price.
3. Educational sponsorships for FLOAT 2024 do NOT include any travel expenses, hotel accommodations, food costs, shipping allowances or excessive non-balloon related supplies (over $200 per class).
4. Social event sponsorships for FLOAT 2024 do not include any costs beyond the sponsorship fee with the exception of one (1) complimentary academic registration for the pre-determined lead designer. Sponsors are responsible for all costs related to bringing their decor visions to life, including the salary of their chosen designer.
5. Educational sponsors must have at least 50% of their sponsorship fee paid in order to reserve their booths in the Vendor Showcase. Verbal commitments can no longer be accepted due to abuse from previous sponsors in the past.
6. Digital sponsors at FLOAT 2024 are not entitled to any physical presence at FLOAT in any form, including vendor booths. Digital sponsorships are not subject to cancellation or refund of any kind.
7. If you have to cancel your sponsorship of FLOAT 2024, possible refunds are subject to review based on each individual situation and may be declined for any reason.
BY CLICKING THROUGH TO OUR REGISTRATION LINK, YOU ARE ACKNOWLEDGING THAT YOU HAVE READ THESE TERMS, THAT YOU UNDERSTAND THEM AND ARE AGREEING TO THEM IN TOTAL 🙂
The Westin Chicago Lombard
70 Yorktown Center, Lombard, IL 60148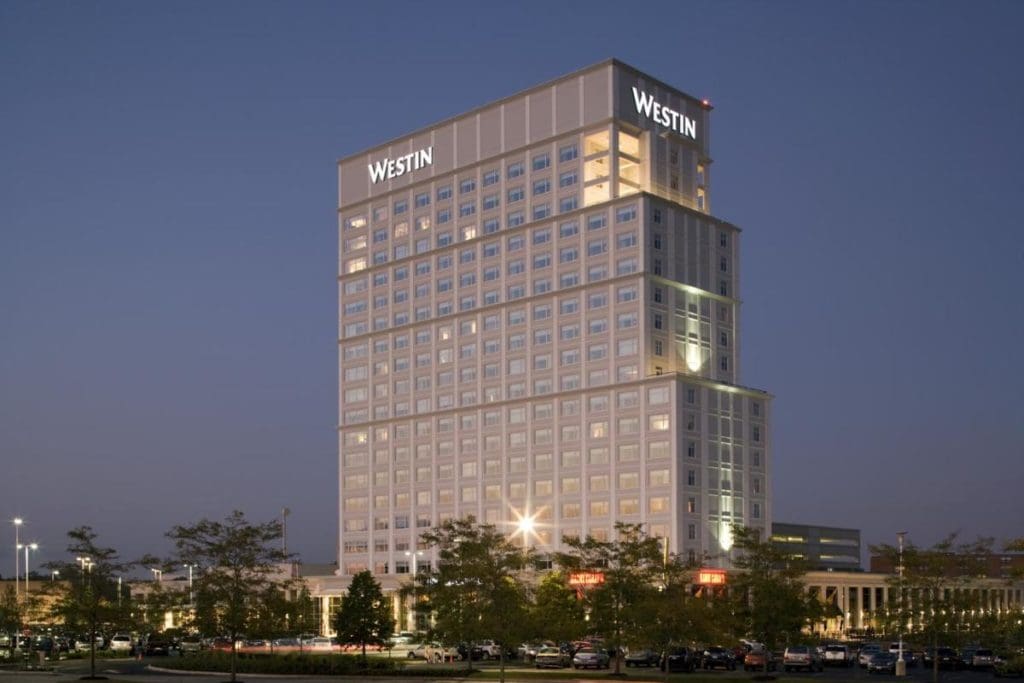 PLEASE NOTE: You MUST be a registered delegate of FLOAT 2024 to receive the discount code for reserve a room at the host hotel. Discount codes will be available starting in April 2023 and will be sent directly to those eligible to receive them via email.
The block WILL sell out, so be sure to secure your discounted room rate ASAP.