Sponsorship Registration For FLOAT 2024
Please check back in January 2023 for updated information about sponsorships at FLOAT 2024
PLEASE REVIEW THIS INFORMATION BEFORE COMPLETING YOUR PAYMENT FOR FLOAT 2022
You are just a few short minutes away from officially marketing your company at FLOAT 2022 in Chicago, Illinois….and we couldn't be more excited that you've decided to join us!
Before we ask you to click through to our registration system, we do need you to review a few things so there are no surprises later…because we don't want you to say we never told you….
All standard 8′ by 8′ and 4′ by 8′ booths in the Vendor Showcase must be paid in full in order to secure a space for your company's presence at FLOAT 2022. Unfortunately, due to abuse at recent conventions, we are no longer able to hold or reserve booth spaces without complete payment received.

8′ by 8′ vendor booths and 4′ by 8′ mini-booths come with ONE (1) complimentary registration for FLOAT 2022, and is intended to be used by the individual running the booth. The registration for FLOAT 2022 may not be transferred to anyone else as a prize, giveaway or promotion. Balloon manufacturers receive up to four (4) complimentary registrations intended for company staffing, and this does not include up to three (3) academic instructors they are also eligible to bring to FLOAT 2022. The same transfer policy applies to balloon manufacturer staffing positions as well.

8′ by 8′ vendor booths and balloon manufacturers that need additional staffing may purchase additional access at a rate of $175.00 per person. THERE ARE NO EXCEPTIONS TO THIS POLICY. That person / those persons will receive all the same benefits and opportunities that any delegate at FLOAT 2022 will receive, but there are no discounts given on added staffing registrations given that they are already deeply discounted to begin with.

4′ by 8′ min-booths are not eligible to purchase added discounted staffing spots for their booths.

Once you complete your registration, be sure to send an email to Steve@FLOATConvention.com with your booth selection. Be sure to include a second and third option in the event your booth selection is already taken.

If you have to cancel your booth at FLOAT 2022, you are eligible for a 50% refund until November 1, 2021. After that date, no refunds of any kind will be offered on cancelled booths in the Vendor Showcase.

Digital sponsorships are not subject to any refund of any kind once registration of said sponsorship is completed.
​
BY CLICKING THROUGH TO OUR REGISTRATION LINK, YOU ARE ACKNOWLEDGING THAT YOU HAVE READ THESE TERMS, THAT YOU UNDERSTAND THEM AND ARE AGREEING TO THEM IN TOTAL 🙂
The Westin Chicago Lombard
70 Yorktown Center, Lombard, IL 60148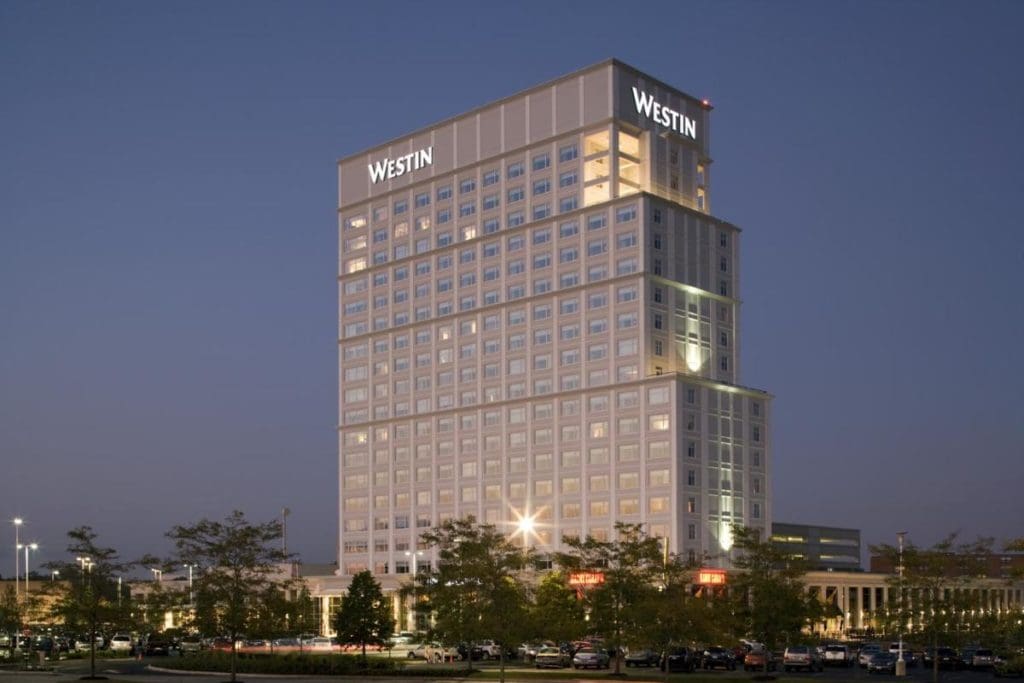 PLEASE NOTE: The discounted room block for FLOAT 2022 is now open. However, you MUST be a fully paid delegate in order to reserve a room at the host hotel.

FLOAT's room rate is $114.00 per night plus 11% tax.
​This room block WILL SELL OUT. Do not delay in making your reservation once you are eligible to do so.
​All those eligible have been sent the information they need to reserve a room.