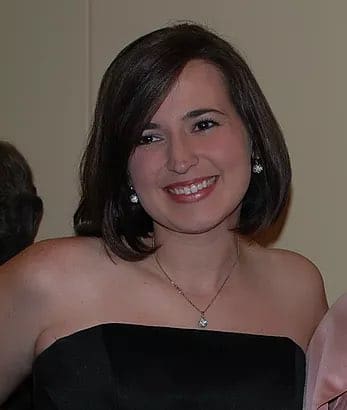 Melissa Vinson, CBA - Inducted in 2008 and 2019
2008 Designer of the Year - 2019 Cheeseman Award Winner
ABOUT MELISSA
2008 wasn't just the first year of FLOAT…it was absolutely the "Year of Melissa Vinson". In the course of three days, Melissa accomplished something no other designer has yet to achieve at FLOAT. Not only did Melissa take First Place in all three designer competition catergories (Large Sculpture, Entrance Decor and Table Centerpiece), but she also took the Delegates' Choice Award for each category as well. That is a sweep of six different First Place awards out of a possible six.
​Over 10 years later, Melissa would honored with the Don Cheeseman Career Achievement Award for her extensive service to the balloon industry as a whole as well as a credit to her design and artistic skills.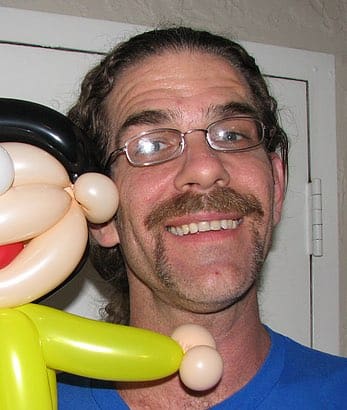 Troy Apprill, CBA - Inducted in 2008
Cheeseman Award Winner
ABOUT TROY
When it was first decided that FLOAT would give away an annual award to a working industry professional who was a proven leader, the first choice was obvious to so many. Troy Apprill, CBA, has been an icon in the balloon industry for over twenty years as an award-winning designer and highly sought after instructor. Troy also holds the distinct title of being the very first instructor offered a position at FLOAT. FLOAT's Executive Producer, Steven Jones, openly admits that he might not be in business today if it had not been for the tutoring, influence and opportunities Troy was able to provide for him in the early days of his career.
The Cheeseman Memorial Career Achievement Award is named after industry icon and IBAC producer Don Cheeseman who passed away from lung cancer in 2004. The recipient must be an industry professional who is both involved in the day-to-day operation of a balloon decorating or delivery business as well as recognized as an industry leader, whether it be as an artist, instructor or producer.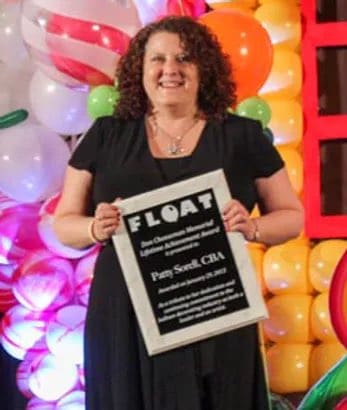 Patty Sorell, CBA - Inducted in 2009 and 2013
2009 Designer of the Year - 2013 Cheeseman Award Winner
ABOUT PATTY
Patty Sorell, CBA, holds a unique distinction with the FLOAT Hall of Fame in that she is the first recipient to have been inducted twice. In 2009, Patty won the title of Designer of the Year, taking a First Place award in Table Centerpiece, a Second Place in Entrance Decor and Third in Large Sculpture. Then in 2013, Patty was chosen by the Cheeseman committee as the recipient of the career achievement award for efforts as both an educator and convention producer.
In addition to operating a successful event and balloon decorating company, Patty is also the Executive Producer of Twist & Shout, the nation's largest convention for balloon entertainers.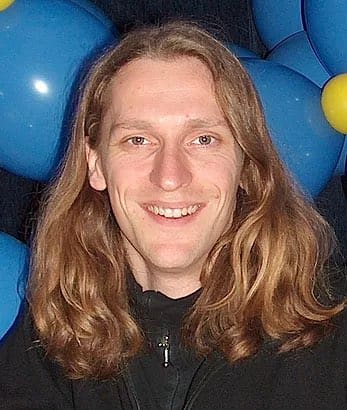 Guido Verhoef, CBA - Inducted in 2009
Cheeseman Award Winner
ABOUT GUIDO
Most people could only wish they had the career that Guido Verhoef, CBA, has had. This Dutch artist holds the distinction of being the first and only international artist at this time to have received the Cheeseman Award for his massive art projects conducted around the globe. Whether he is putting on installations in China, Europe or the US, Guido's work with Link-O-Loons has become legendary in this industry.
Guido's mark on FLOAT was unmistakable as well. He and friend, colleague and frequent collaborator, balloon artist Bidou, led the design teams for the Designer Awards Galas at FLOAT in both 2008 and 2009.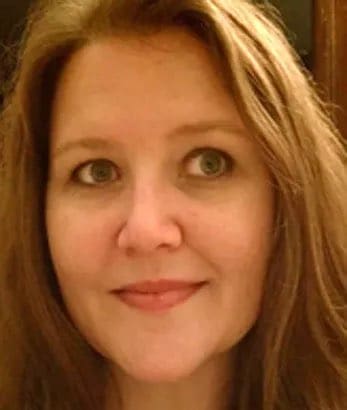 Tammy Corzine - Inducted in 2010
Designer of the Year
ABOUT CORZINE
Tammy Corzine should be very proud of her DOTY title because it can be argued she fought the hardest to earn it. The design competition at FLOAT in 2010 was the closest in convention history, also featuring the most competitors in one gathering. Tammy ended up taking the title of Designer of the Year by a margin of only TWO POINTS, the closest finish in FLOAT history. It just goes to show you that every point counts in the competition series at FLOAT, so never assume any are "disposable".
Tammy also holds the distinction of being the first non-CBA to win the title of Designer of the Year at FLOAT.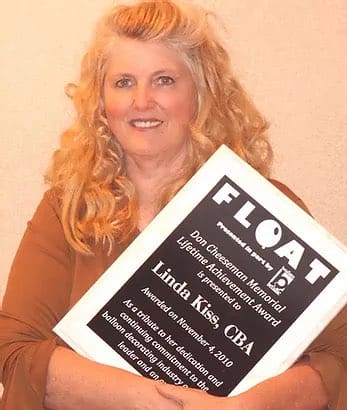 Linda Kiss, CBA - Inducted in 2010
Cheeseman Award Winner
ABOUT LINDA
Very few people can boast the influence that Linda Kiss, CBA, has had on the balloon industry. In addition to being an award-winning designer and previous Designer of the Year in 2003, Linda founded LearnBalloonDecorating.com. Since the creation of her school, she has literally molded and guided hundreds if not thousands of balloon professionals around the world.
Linda has also served as an instructor and sponsor at the 2008 and 2009 FLOAT conventions as well as the Diet FLOAT seminar held in Miami, Florida, in 2011.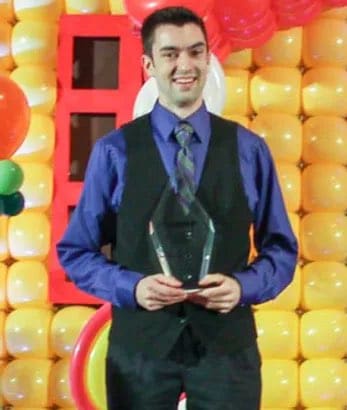 Rob Balchunas - Inducted in 2013
Designer of the Year
ABOUT ROB
2013 was the Year of the Deco-Twister at FLOAT. After all, it was the same year that FLOAT and Twist & Shout teamed up to host back-to-back conventions. So it seemed only fitting that a non-round artist win the title of Designer of the Year.
Rob Balchunas achieved quite a few accomplishments at FLOAT 2013. He was the first balloon entertainer as opposed to decorator to win Designer of the Year. He was also the first DOTY to win the title without placing first in any of the design category competitions, and he was the first male to win the award in FLOAT history. It's also noteable that Rob was the second non-CBA to win the award, a feat Tammy Corzine achieved in 2010.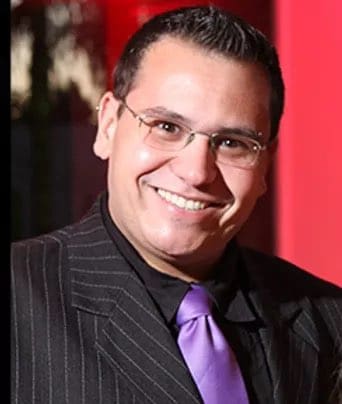 Ricardo Rodrigues, CBA - Inducted in 2013
Honorary Recipient
ABOUT RICARDO
In 2010, one of the most popular classes at FLOAT was the Master Class on wrapping balloons in fabric. The class was taught by the charismatic and charming Ricardo Rodrigues, CBA, and while everyone marvelled at his skill and talents, they were also completely blown away by his huge heart and generosity.
Just a few months later, Ricardo tragically passed away at the age of 31 from complications he developed from pnuemonia in his native Brazil. We found it fitting to add his name to this list in 2013 for the impact he made on FLOAT in such a short time.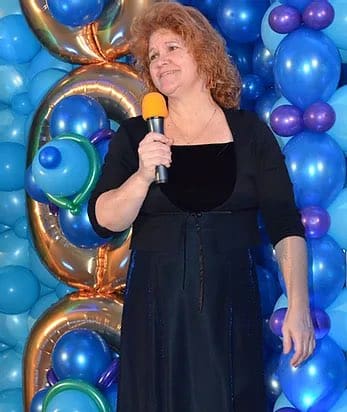 Laurie Straus, CBA - Inducted in 2015
Designer of the Year
ABOUT LAURIE
While there were a record number of overall competitors during the 2015 FLOAT Convention, only three of them were eligible for the Designer of the Year competition. When the dust settled, the winner was Laurie Straus, CBA. Most noteably, Laurie dominated the Large Sculpture competition with her "Old Lady in a Shoe" design.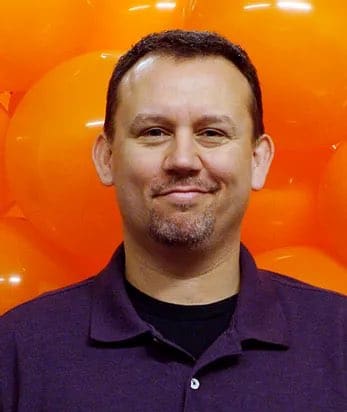 Steven Jones - Inducted in 2015
Cheeseman Award Winner
ABOUT STEVEN
An award-winning designer, Steven Jones has received over two dozen different design awards over his 20 plus years in the balloon industry including Designer of the Year in 2005. In addition, he has become a popular instructor at various conventions and seminars. And as the executive producer of both AeraDeco Video / BalloonDVDs.com as well as FLOAT itself, there is no question that Steven has become an influence on the balloon decor industry.
FLOAT's award committee declared Steven the winner of the Don Cheeseman Award in 2015 for his decades of service to the balloon industry. Steven joked at the award ceremony "It kind of takes away some of the fun when you're also the guy who orders the trophies!"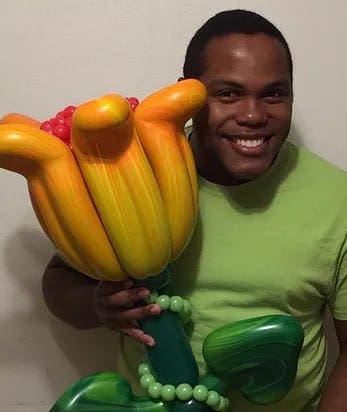 Edward Munoz, CBA - Inducted in 2017
Designer of the Year
ABOUT EDWARD
The 2017 FLOAT Convention saw several new additions to the competition series, and Edward Munoz entered just about all of them! It was definitely the year of Edward, though, in that he took home several awards during the DAG, most significantly the Designer of the Year title.
​Much like Rob Balchunas did four years prior, Edward was able to win the title of Designer of the Year without actually taking first place in any of the DOTY competitions. It just goes to prove once again that it's not about winning as much as it is about doing well consistently across the board.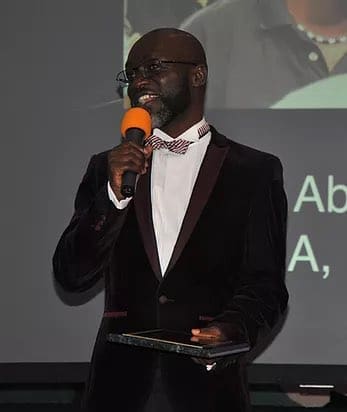 Tope Abulude - Inducted in 2017
Cheeseman Award Winner
ABOUT TOPE
Very few people in the balloon industry have had the kind of impact that Tope Abulude has. A multiple design award winner, with his elegant style, soft spoken nature and amazing artistic talents, Tope is a highly sought after instructor and design leader to be sure.
Believe it or not, Tope almost missed his award ceremony at FLOAT 2017! The artist was apparently not feeling well and was actually about to leave the dinner just as his name was announced!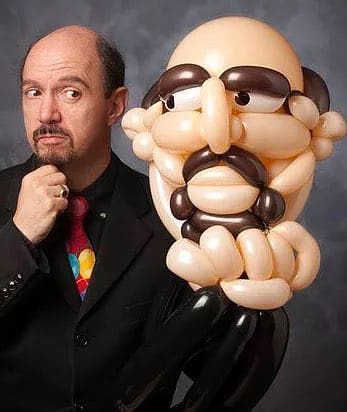 Royal Sorell, CBA - Inducted in 2017
Honorary Recipient
ABOUT ROYAL
Mostly known for his work in the world of balloon entertainment, Royal Sorell's impact on the overall industry was tremendous. Many of the techniques used to today in ballooning were either directly his own or heavily influenced by his leadership and direction over several decades.
​Royal was one of our instructors at the Diet FLOAT event in 2011, and his shocking and sudden death in 2016 took everyone by surprise. It was only fitting to include him in this list as a lasting tribute to his contributions to the world of balloons in general.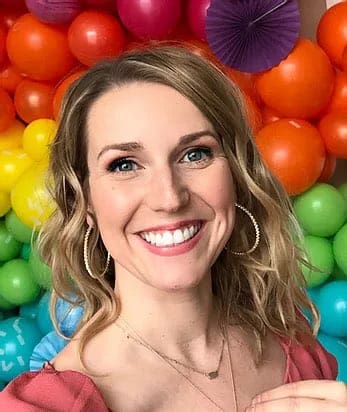 Sara Meyer - Inducted in 2019
Designer of the Year
ABOUT SARA
FLOAT 2019 saw a revamp of our Designer of the Year competition series, and as such it meant that now more people than ever were throwing their hats into the ring. And amongst the various competitors was Sara Meyer. While all the other designers had teams of people they were working with for the different competitions, Sara worked solitarily on each design with nothing but a set of headphones keeping her company.
​
Sara entered four out of the five Designer of the Year competitions, and placed in every one of them as well as taking two First Place titles in Entrance Decor and Foil Design. She also won two Delegates' Choice Awards, in Foil Design and Organic Decor, which gave her a final count of six design awards, a feat only achieved once before by Melissa Vinson in 2008.
​Sara may have been the third non-CBA to win the award of Designer of the Year, but she's the first person ever to accomplish it entirely on her own. This is in itself is a tremendous feat that is likely not to be repeated any time soon.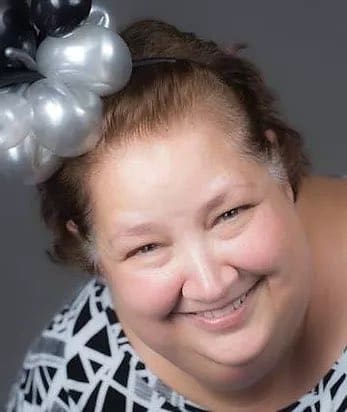 Deborah Fellman - Inducted in 2019
Honorary Recipient
ABOUT DEBORAH
Deborah Fellman was a notably quiet member of the FLOAT Family who often kept to herself or her small circle of friends. But those who were lucky enough to know "Debs" knew what a kind hearted and beautiful soul she was.
​After the death of Royal Sorell in 2016, Debs took his passing as a call to action. In a rare and very public display of emotion and expression, Debs silenced a crowd of over 300 people at the 2017 Twist and Shout Convention when she took the stage and vowed to take her life back and no longer live in the self-described prison she had made for herself due to her fears of how she looked. There was not a dry eye in the house as Debs bore her soul to the crowd in attendance, and the room cheered and applauded her as she proclaimed her new-found pride and determination.
That's why it came as such a shock to so many when Debs was diagnosed with stage four terminal cancer not even a year later. But despite all that, she refused to be held back by it, and asked that her friends do one last thing for her…do a group build in her hometown of Richmond, Virginia, so she could give something back to the wonderful community that she felt had given so much to her. A few weeks after the group build in Spring 2018, Debs quietly passed away while undergoing hospice care.
​In 2019, FLOAT created the Deborah Fellman Spirit Award, to be presented at each continued convention to a recipient who embodied the same sense of generosity and warm-heartedness that Debs did. The symbolic green balloon dog represents both her favorite color and her playful spirit that we hope to preserve and celebrate for a long time to come.