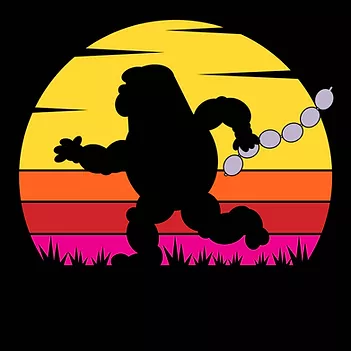 The Search for
"The Missing Link"​
​September 13 and 14, 2022
Crowne Plaza St Louis Airport Hotel
St Louis, Missouri, USA
​Everyone has heard the myths and legends, so it shouldn't be surprising that nothing has been more elusive of late than the "Missing Link." Well, believe it or not, linking balloons aren't impossible to find…but what do you do with them once you have them?
In this two-day workshop, join Steven Jones as he showcases a variety of techniques and designs he uses on a regular basis in his business that separate his company from his competition and brings in all kinds of revenue. By the time you're done with this class, you'll have the confidence to lead your own expedition!
Class content will feature:
Assembly techniques
Sizing secrets
Mid-sized sculptures
Large scale sculptures
Costume concepts
and MORE​
Workshop includes:
​Two days of lecture and hands-on learning opportunities with linking balloons
Expedition Dinner on September 13, 2022
Class notes
A few surprises along the way…
​
Cost – $795.00 US per student
​MAXIMUM ENROLLMENT OF THIRTY (30) STUDENTS
​Students are eligible for discounted room rates at the host hotel of $119.00 per night plus local taxes. Information on hotel reservations will be provided after your enrollment is completed.
​Questions? Contact Steve@FLOATConvention.com for more info.