FLOAT 2024 Master Classes
These four-hour long added value offerings at FLOAT feature in-depth education from some of the industry's biggest and most respected talents. For only $99.00 per class, these extra offerings are an incredible way to accent your experience at FLOAT.
Master Classes are available only to academic delegates attending FLOAT 2024, and cost an additional $99.00 per class.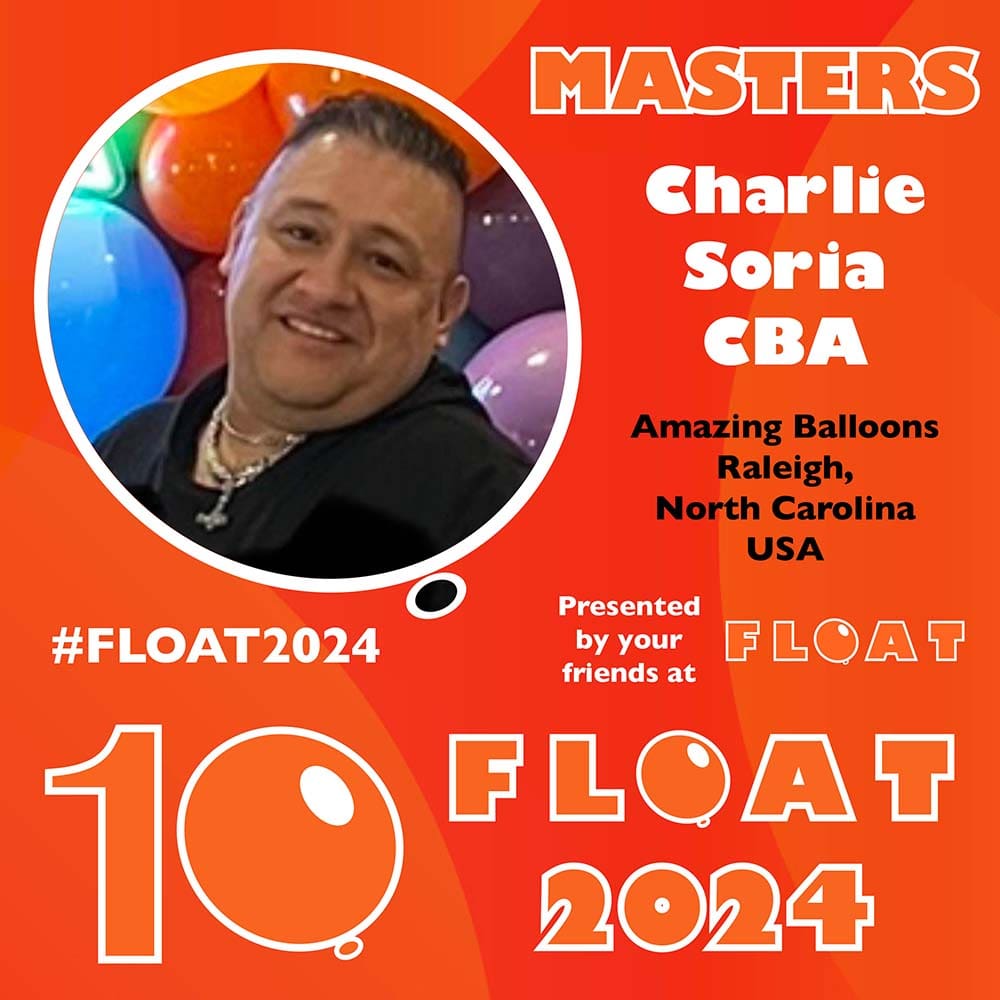 "Make Your Own Light Up Marquees" with Charlie Soria, CBA
Presented by FLOAT
Saturday, March 9th – 3:00 PM to 7:00 PM
You've seen them everywhere, but did you know you don't have to purchase light up marquees? During the course of this four-hour Master Class, Charlie will teach you how to build your own light up letters from scratch. These letters are made to sustain both indoor and outdoor conditions, will pass any safety regulations (fire codes and liability) and are safe to use! So learn the trade secrets to make these profitable pieces all on your own!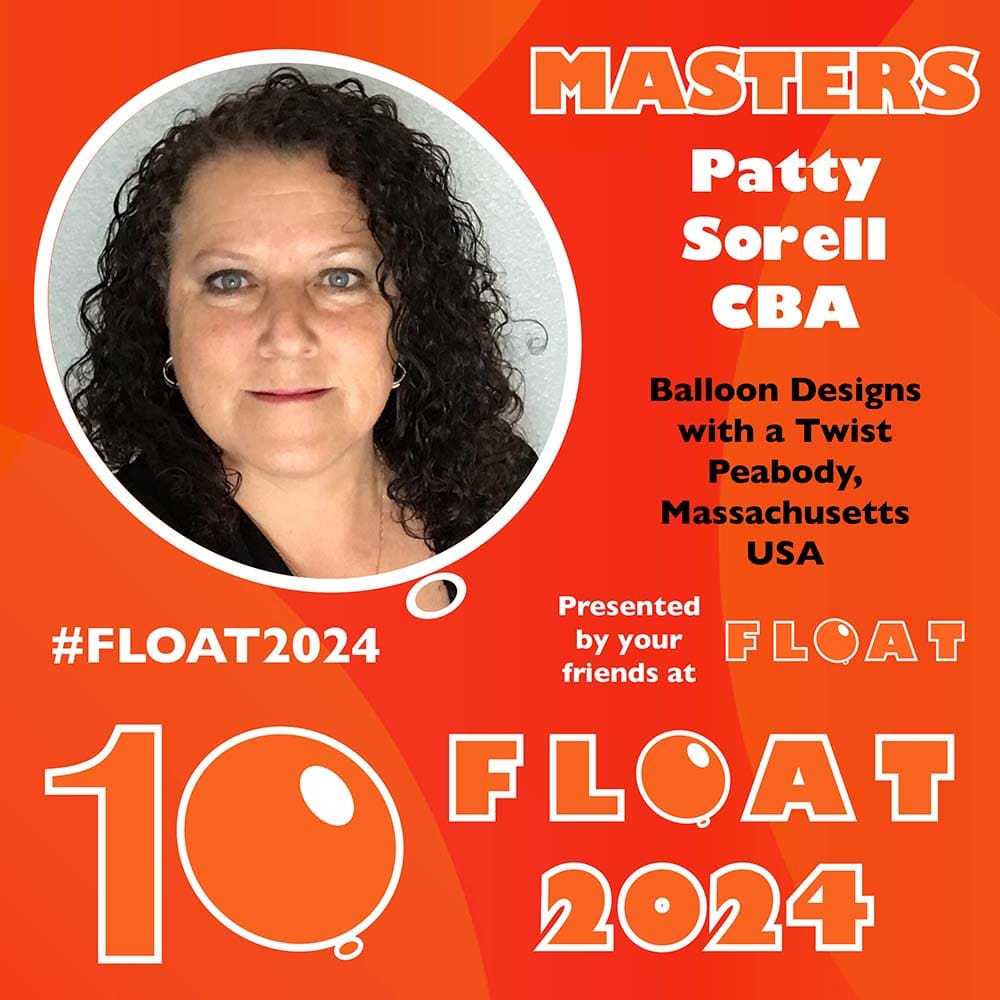 "Every Trick in the Book" with Patty Sorell, CBA
Presented by FLOAT
Saturday, March 9th – 3:00 PM to 7:00 PM
Well yeah, you know how to make all the basics, like columns, arches, organics, bouquets, centerpieces and the rest… But how can you increase your bottom line as a solo-preneur without the need to hire more staff and make the best use of your time? Join Patty Sorell, a 32-year veteran of the balloon industry as she shows you all the tricks to being faster, taking short-cuts, using tools, techniques and secrets that will speed up your decor assembly in the fast-paced and info-packed class. 
What would you do if you had more time?  Want more business?  Spend more time with your family? Getting back to that hobby you once truly loved?  Then you do NOT want to miss this master class.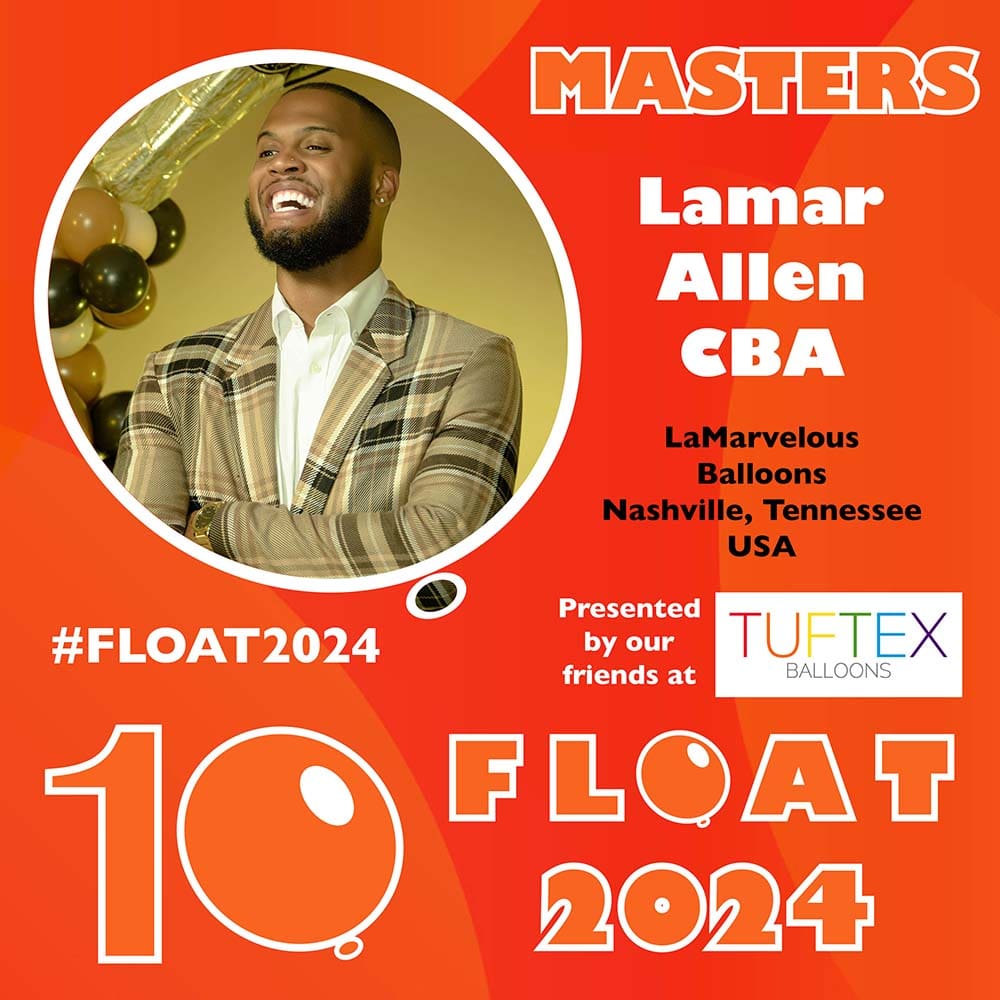 "Organically, LaMarvelous" with Lamar Allen, CBA
Presented by TufTex
Sunday, March 10th – 8:00 AM to 12:00 PM
Let's gear up for a fun time learning the principles of organic balloon decor! This part instructional, part hands-on interactive master class will review the world of organic balloon decor through framing & rigging, composition, and hands-on installations. Participants will gain confidence in their ability to create organic decor with ease, in LaMarvelous fashion!
"From Zero to Seven…Figures" with David & Amanda Mahoney
Presented by Betallic, Inc
Sunday, March 10th – 8:00 AM to 12:00 PM
Ready to unlock the secrets to unparalleled success in the balloon decor industry? Join Amanda and David Mahoney, industry leaders who have successfully transformed a home-based business into one of the largest and most esteemed balloon delivery companies in the nation. In this master class, they will unveil their proven philosophies, techniques and practices that have propelled them to million-dollar annual earnings. Discover how to take small steps that yield BIG results, identify ideal clients, strategically scale your business and more. This class will literally change your business…and possibly your life in the process!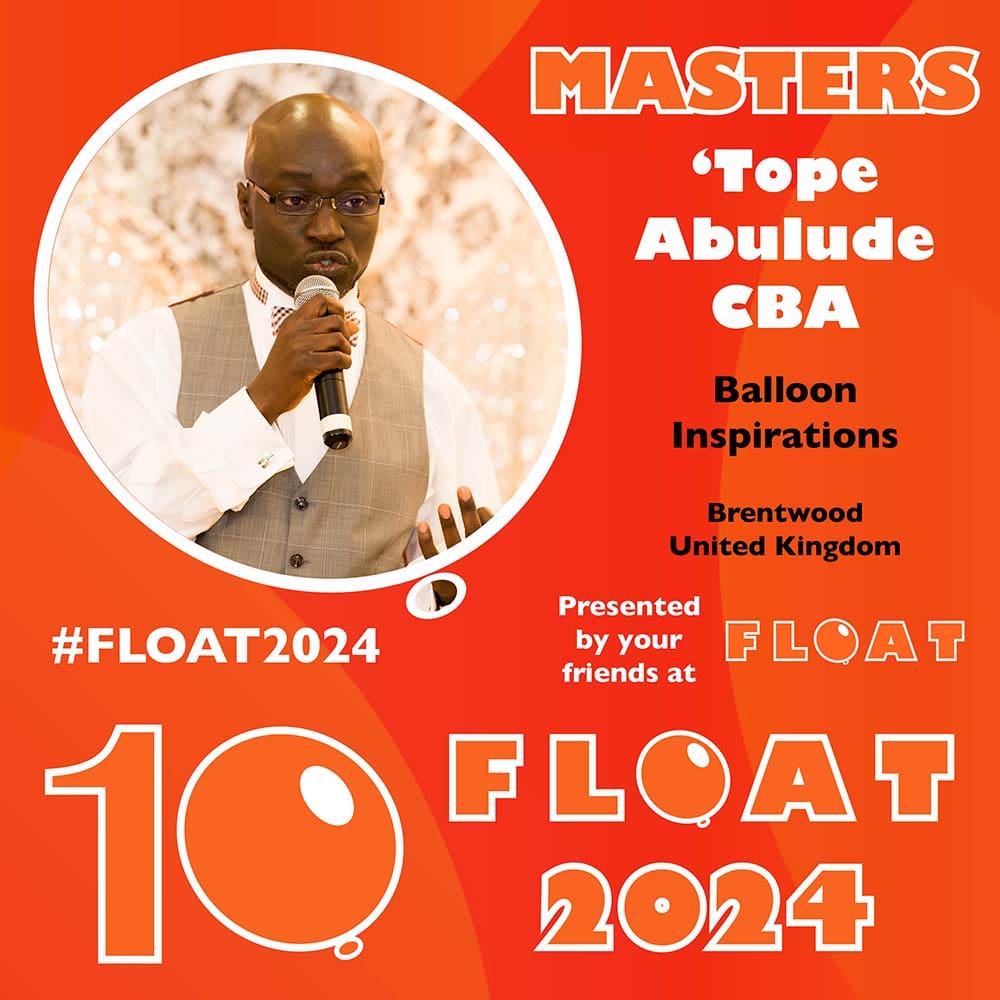 "A Master Class in Design Theory" with 'Tope Abulude, CBA
Presented by FLOAT
Sunday, March 10th – 2:00 PM to 6:00 PM
Balloon designs and sculptures aren't just about inflating and twisting. Pretty much like any other art form (like architecture fashion and cakes to name a few) they are also a canvas for creativity and design. In this Master class, we are going back to the basics to learn about theory and how to apply design principles to elevate our balloon art with design principles with a true industry front-runner on the subject.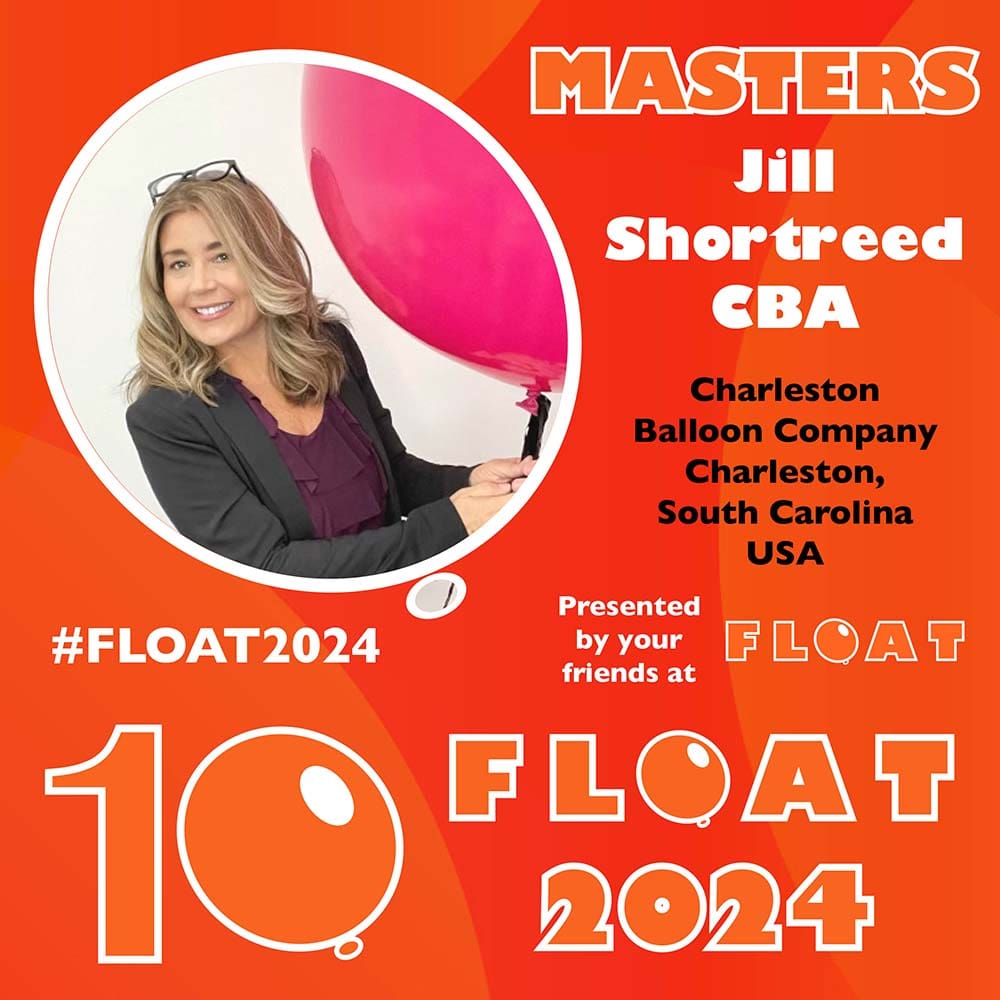 "Jill's ENGINE Formula for Success!" with Jill Shortreed, CBA
Presented by FLOAT
Sunday, March 10th – 2:00 PM to 6:00 PM
This class will merge sales psychology, digital marketing and business systems that will lead to streamlining for productivity and profitability. It will be broken down into understandable modules where Jill will expose her secret formula for success in a digital world. Students will walk away with templates to create your own policies, procedures and operations, And by the end of this four-hour class you will be able to craft, implement and navigate the digital ecosystems of your business to drive BIG results.
Understand how to cut through the noise of an over saturated market in the digital age and learn how to automate and delegate your business for growth using Jill's "ENGINE" Formal.
FLOAT 2024 Delegates – Please review your FLOAT Notes emails for the link to sign up for these classes.
Schedule is subject to change without notice.